pdfFiller is not affiliated with any government organization
MetLife GEF02-1 2007 free printable template
Show details
Hide details
Metropolitan Life Insurance Company Statement of Health Form Instructions Based on your enrollment, a Statement of Health is required to complete your request for group insurance coverage. Below are
Get, Create, Make and Sign metlife statement of health
Get Form

eSign

Fax

Email

Add Annotation

Share
How to fill out metlife evidence of insurability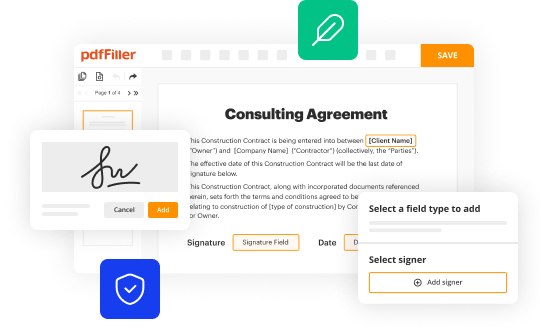 How to fill out metlife evidence of insurability:
01
Obtain the form: Contact Metlife or visit their website to request the evidence of insurability form. They may also provide a digital version that can be downloaded.
02
Personal information: Fill out your personal details accurately on the form. This usually includes your name, address, social security number, and date of birth.
03
Health history: Provide detailed information about your medical history. This may include any major illnesses, surgeries, or ongoing medical conditions. Answer all the questions honestly and thoroughly.
04
Lifestyle habits: Disclose any lifestyle factors that could impact your insurability, such as smoking, alcohol consumption, or participation in high-risk activities.
05
Family medical history: Supply information about any hereditary or genetic conditions that may run in your family.
06
Authorization: Sign and date the form to give consent for Metlife to obtain your medical records and information from healthcare providers.
07
Submitting the form: Once the form is complete, submit it by mailing it to the provided address or using the designated online submission method.
Who needs metlife evidence of insurability:
01
Individuals applying for new life insurance coverage with Metlife may be required to provide evidence of insurability. This is particularly common for higher coverage amounts or certain policy types.
02
Existing policyholders may need evidence of insurability when requesting to increase their coverage or making certain changes to their policy.
03
If you had previously opted out of providing evidence of insurability during initial policy application, but now wish to add additional coverage, you may need to provide evidence at this stage.
This is how it works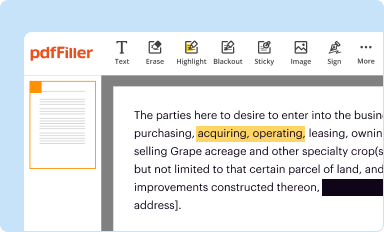 Edit your metlife evidence of insurability form online
Type text, complete fillable fields, insert images, highlight or blackout data for discretion, add comments, and more.
Add your legally-binding signature
Draw or type your signature, upload a signature image, or capture it with your digital camera.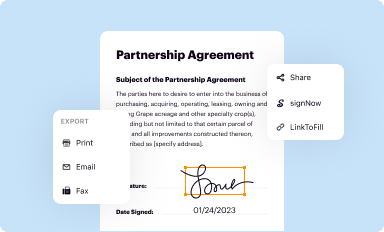 Share your form instantly
Email, fax, or share your metlife evidence of insurability form via URL. You can also download, print, or export forms to your preferred cloud storage service.
Editing metlife evidence of insurability online
In order to make advantage of the professional PDF editor, follow these steps below:
1
Register the account. Begin by clicking Start Free Trial and create a profile if you are a new user.
2
Prepare a file. Use the Add New button to start a new project. Then, using your device, upload your file to the system by importing it from internal mail, the cloud, or adding its URL.
3
Edit metlife eoi form. Text may be added and replaced, new objects can be included, pages can be rearranged, watermarks and page numbers can be added, and so on. When you're done editing, click Done and then go to the Documents tab to combine, divide, lock, or unlock the file.
4
Save your file. Choose it from the list of records. Then, shift the pointer to the right toolbar and select one of the several exporting methods: save it in multiple formats, download it as a PDF, email it, or save it to the cloud.
With pdfFiller, it's always easy to work with documents. Check it out!
People Also Ask about metlife evidence of insurability
How do you get evidence of insurability?
What is life insurance without evidence of insurability?
Who provides evidence of insurability?
What is MetLife's evidence of insurability?
What is a evidence of insurability form?
What do I need for evidence of insurability?
Metlife Eoi is not the form you're looking for?
Search for another form here.
Comments and Help with eoi form metlife
Video instructions and help with filling out and completing metlife evidence of insurability
Instructions and Help about metlife eoi form online
Hi I'm Gregory Dell, and I'm here today with Cesar good Vida hi Cesar hey Greg, and it's been a while Cesar since we've spoken about the Metropolitan Life also known as Met Life Insurance Company, and specifically I want to talk to you today about what kind of trends and things you've been seeing with the handling of long term disability insurance claims by MetLife both on the ERICA side and the non ERICA side which is the private disability insurance claims so what comes to mind when you get a phone call from a claimant, and they say you know I'm recently been denied by MetLife and what are my options and what can I do what's interesting about 10 minutes 10 minutes ago I got that call from someone claiming apparently out of California who had gone on short term disability, and she says well I was on for a couple of weeks they were paying me Nelson they say they didn't get you no medical records, or they don't have sufficient medical evidence, and they're denying my claims so at least the trends I've seen and you and I have handled many MetLife disability claims both on the insurance on the ERICA group side and on the individual disability policy side and where we used to see a lot of the individual claims denied we're probably seeing more of the group disability claims denied now probably just from the sheer volume of the group you know disability insurance that's out there compared to the individual products, but we have seen I mean just in the recent years we've seen probably a large increase in group disability claims denied as opposed to the individual we still see the individual claims denied but not not as many I think as we used to right and I think that you know MetLife said ministering their group claims I know we send a lot of stuff to Kentucky even though there are companies out of New York they're obviously all over the country, and they have their individual disability unit in Tampa as well as some people in New York but on the group side I'm seeing a lot of denials lately, and I'm seeing a lot of very cursory reviews by that I mean not thorough reviews using a nurse to deny a claim when someone's had you know has back issues or neck issues or solder or knee or chronic fatigue or lime or fibromyalgia ms whatever maybe those to a nurse reviews the records and says I don't see restrictions limitations deny yeah what are you seeing something similar that's yeah I'd have to say I see that all the time in the MetLife group disability denials that we've seen that we've gotten calls on and in this client in this case that I just told you about I probably took the call maybe 10 15 minutes ago this lady was actually an executive for a very large fortune 15 company, and she asked me that question she said I have all these doctors lined up saying I'm disabled and MetLife had I think a nurse review this, or you know someone who's not nearly as qualified as my doctors who are specialists and understand these conditions, and they're denying me I...
FAQ
What is metlife evidence of insurability?

MetLife Evidence of Insurability (EOI) is a process used by MetLife to verify an individual's health status in order to determine their eligibility for life insurance coverage. It involves providing medical information, such as medical records, lab results, or a doctor's statement, to MetLife for review. The review determines whether or not an individual is eligible for the requested coverage.

Who is required to file metlife evidence of insurability?

Anyone who is applying for additional life insurance coverage through MetLife is required to file a MetLife Evidence of Insurability form.

What information must be reported on metlife evidence of insurability?

MetLife Evidence of Insurability forms require applicants to provide their full name, date of birth, address, Social Security number, gender, occupation, health history, and other information about their health and lifestyle. In addition, applicants may be asked to provide information about their family's health history and any other medical coverage they have.

What is the penalty for the late filing of metlife evidence of insurability?

The penalty for late filing of MetLife Evidence of Insurability is a minimum 25% reduction in the amount of coverage requested.

How to fill out metlife evidence of insurability?

To fill out MetLife's Evidence of Insurability (EOI) form, follow these steps: 1. Obtain the form: Contact your MetLife representative or visit the MetLife website to obtain a copy of the Evidence of Insurability form relevant to your policy. 2. Read instructions: Read the instructions provided with the form to understand the requirements and process for completing it. 3. Personal details: Fill in your personal information accurately. This includes your name, address, contact information, and social security number. 4. Policy details: Provide the details of the policy for which you are requesting evidence of insurability. This includes the policy number, type of policy, and coverage amount. 5. Medical history: Answer the questions related to your medical history honestly and thoroughly. These questions assess your current health and any pre-existing conditions. Provide information regarding any surgeries, illnesses, or medical treatments you have undergone. 6. Medication and treatment: Provide information about any medications you are currently taking, ongoing medical treatments, or any medical conditions you are being treated for. 7. Risky activities: If applicable, answer questions about risky activities such as participation in hazardous sports or occupations. 8. Sign and date: Read the acknowledgment and authorization section carefully before signing and dating the form. By signing, you authorize MetLife to obtain any medical records necessary for the underwriting process. 9. Submitting the form: Submit the completed form to MetLife by following the instructions provided. The form can be mailed or submitted electronically, depending on the options available to you. Note: If you have any doubts or concerns while completing the form, consider reaching out to your MetLife representative or customer service for assistance.

What is the purpose of metlife evidence of insurability?

The purpose of Metlife Evidence of Insurability (EOI) is to provide proof of an individual's insurability to Metlife before they can be approved for certain insurance coverage. It is typically required when applying for coverage amounts beyond a certain limit or during specific enrollment periods. EOI helps insurance companies assess the risk associated with providing coverage to individuals by evaluating their health status, medical history, and sometimes engaging in additional underwriting processes like medical exams or interviews.

Can I create an electronic signature for the metlife evidence of insurability in Chrome?

As a PDF editor and form builder, pdfFiller has a lot of features. It also has a powerful e-signature tool that you can add to your Chrome browser. With our extension, you can type, draw, or take a picture of your signature with your webcam to make your legally-binding eSignature. Choose how you want to sign your metlife eoi form and you'll be done in minutes.

How do I complete metlife eoi on an iOS device?

Install the pdfFiller iOS app. Log in or create an account to access the solution's editing features. Open your evidence of insurability metlife by uploading it from your device or online storage. After filling in all relevant fields and eSigning if required, you may save or distribute the document.

Can I edit metlife evidence of insurability form on an Android device?

The pdfFiller app for Android allows you to edit PDF files like metlife statement of health form 2021. Mobile document editing, signing, and sending. Install the app to ease document management anywhere.
What is met life evidence of insurability?
If you're enrolling in or making changes to a group life insurance or disability plan, you may be asked to complete a Statement of Health (SOH), also known as Medical Evidence of Insurability (MEOI). In short, it's a list of questions you need to answer about your overall health (more details below).